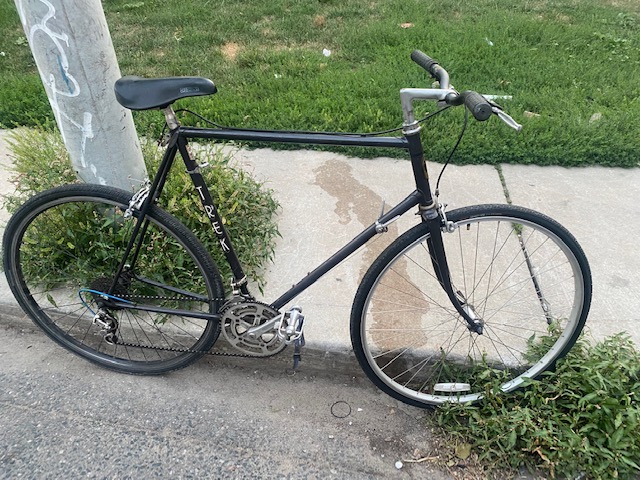 Road bike ( hybrid set up )
14 gears
caliper brakes
friction shifters
strong vintage frame ( Trek )
5'9″to 6'1 can ride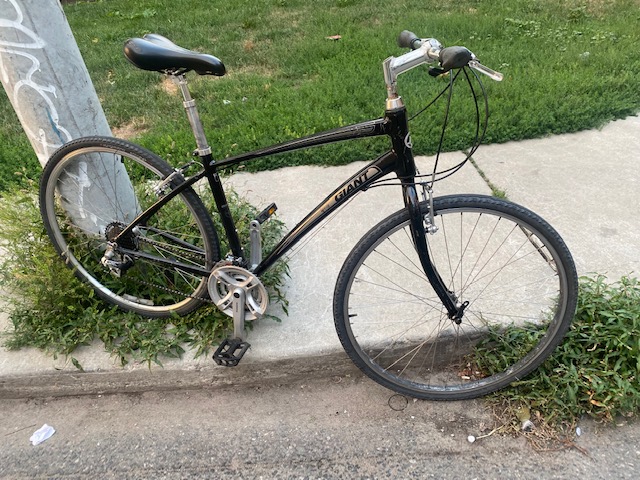 Hybrid bicycle
V-brakes
21 gears
rapid fire shifting ( indexed)
light and fast frame
5'7 to 5'11 can ride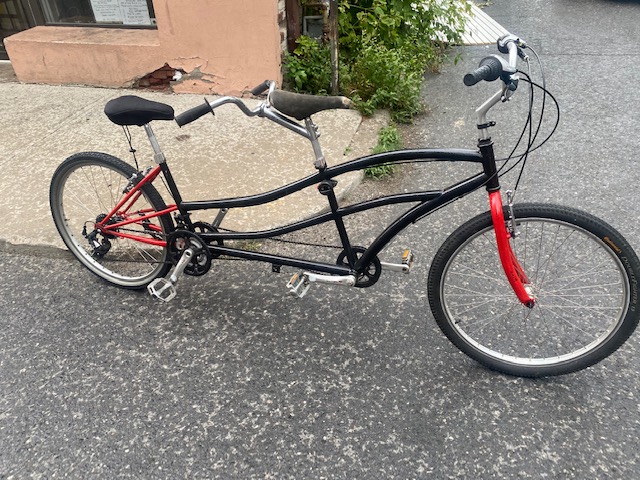 This bike has 21 gears,
V-brake
thick tires ( 26x 2.00)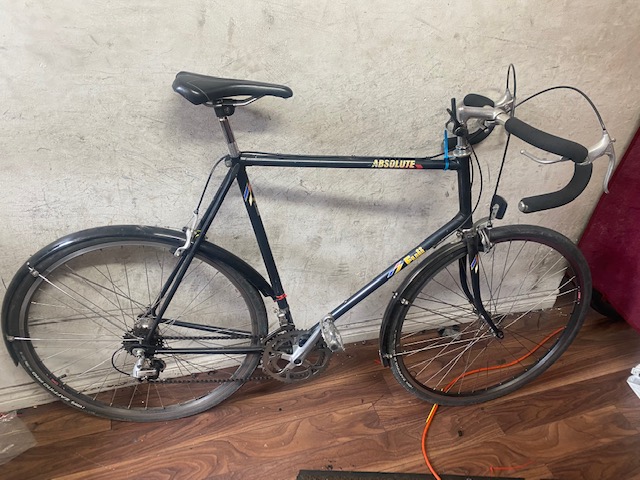 road bike ( Fuji )
caliper brakes
friction shifting ( on stem )
63cm frame ( 6′ or taller can ride )
700×32 tires
tuned with new brake cables
fenders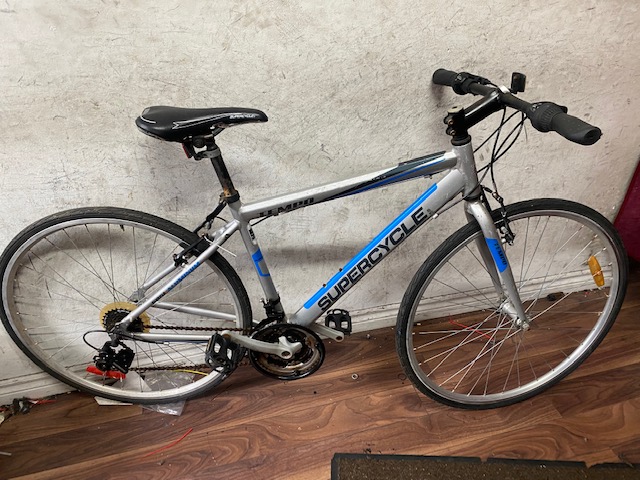 Hybrid bicycle
v-brakes
grip shifters
18 " Aluminum frame ( 5'8 to 6′ )
700x35c tires
tuned with new brake cables
Dahon folding bike
internal 7 speed gears
rear rack,bell
tuned and ready to goo
fenders
5'3 to 6′ can ride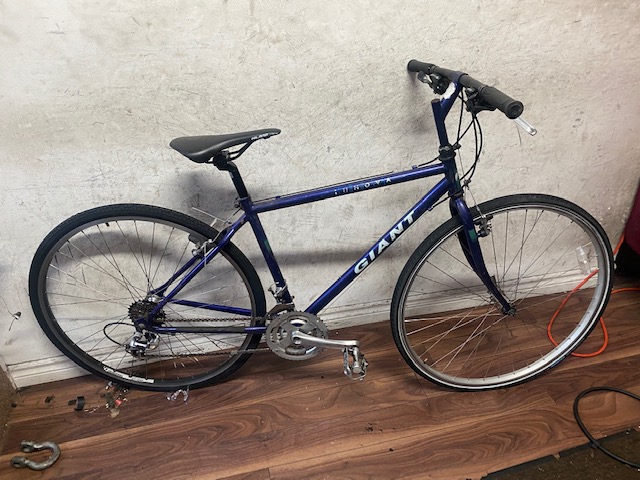 Vintage Hybrid
21 gears
canti lever brakes
tuned and ready to go
new chain and gear
17″ frame double butted
5'5″ to 5'9″ can ride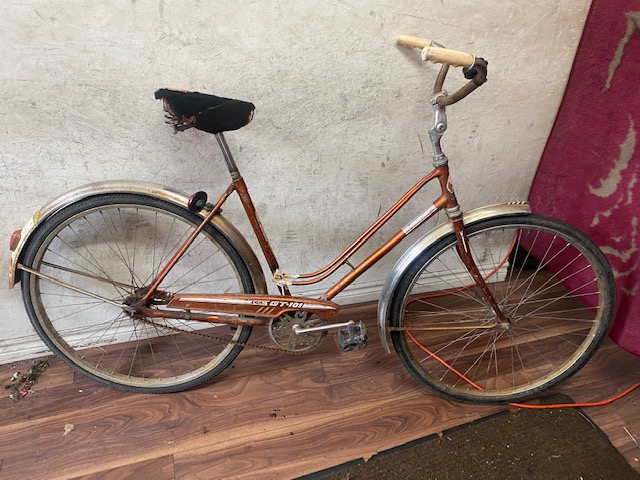 Step through cruiser
Vintage
19" frame
5'5 to 5'9 can ride
rear coaster brake
single speed
Small Bmx
good for small rider
20″ wheels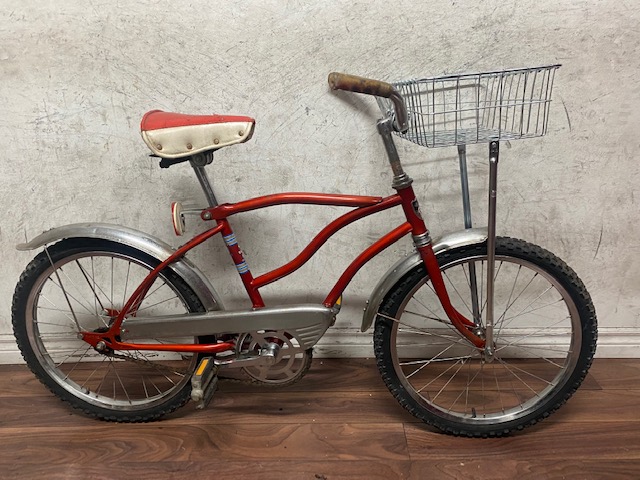 Small vintage bicycle ( 1960's)
20″ wheels ( rear coaster brake )
single speed
chrome fenders and chain guare
front basket
it can convert to a step-through bike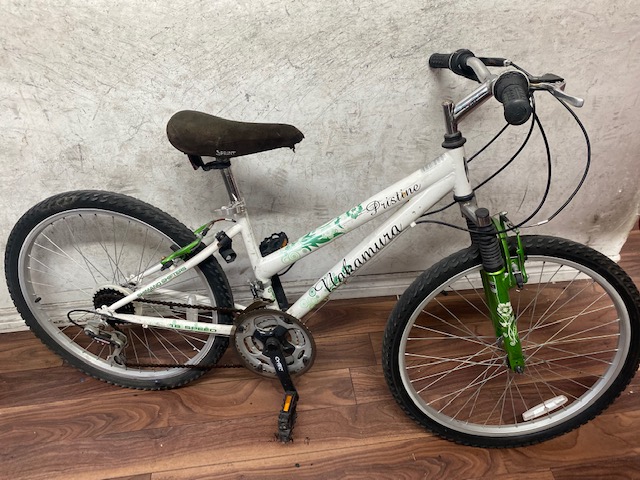 This bike (#2048) has 18 gears
V-brakes
frame is 14″
riders between 5'2 to 5'6.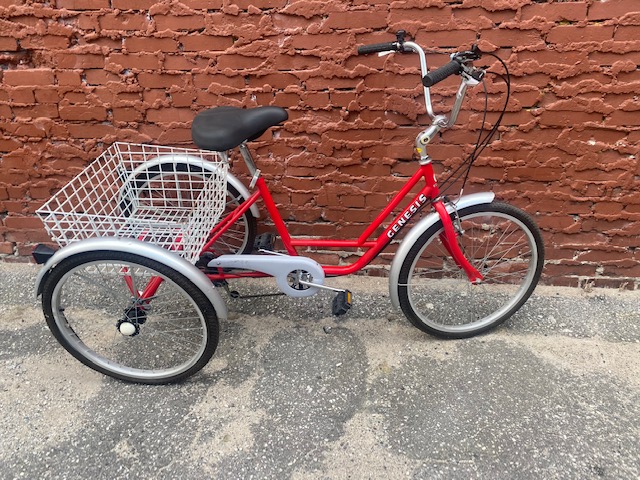 Adult Trike
Large rear basket
5 gears ( grip shift )
good for small business
Wide seat
Safety front brake
5′ to 6′ can ride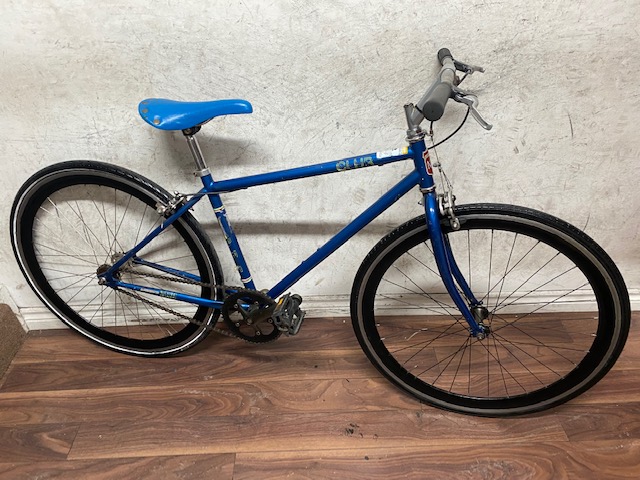 This is the perfect bike for the smaller rider.
It has wide tires, single speed
48 cm frame frame
. It comes with caliper brakes.
If you are between 5'0 and 5'6″, you will like this bike.