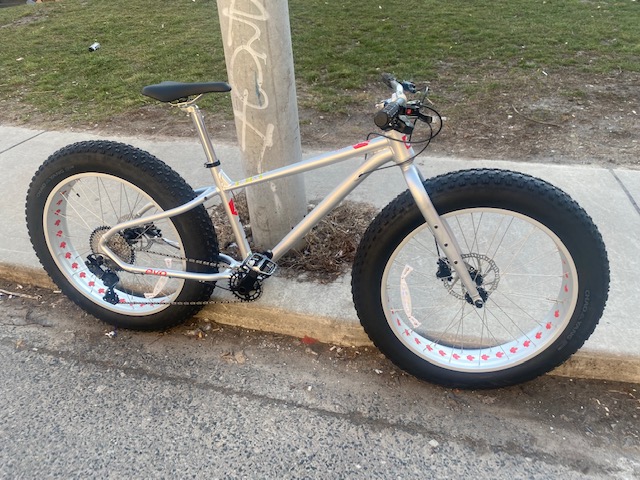 Fat Bike ( Evo, OMW )
Hydraulic disc brakes
9 speed cassette , index shifters
Very light wide wheels
Aluminum frame
16 inch frame
5'5 to 5'9 can ride
order bike in box for delivery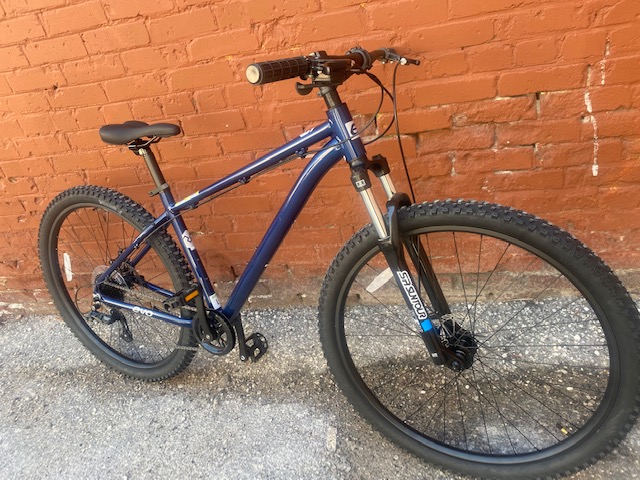 Mountain bike ( 29er )
Mechanical disc brakes
9 speed cassette , index shifters
Sun tour front shock
29 inch wheels
21 inch frame
5'8 to 6′ can ride
order bike in box for delivery
Hybrid ( EVO Grand Rapid )
27.5 tires ( wide and comfortable )
16 speed rapid fire shifting
V- brakes
16 inch frame
5'6″ to 5'10 " can ride
order bike in box for delivery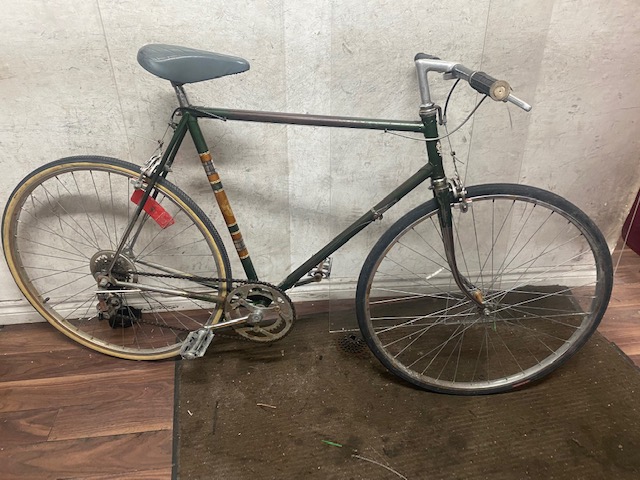 Vintage road bike ( Dawes )
5 gears
new brake cables
steel wheels ( strong )
27×1/4 wheels
59 cm frame
5'8 to 6′ can ride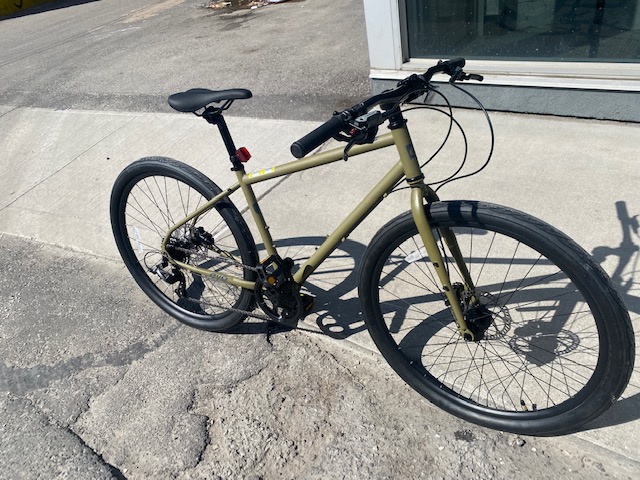 Hybrid ( EVO Trnst )
27.5 tires ( wide and comfortable )
8 speed rapid fire shifting
Hydraulic disc brakes
16 inch frame
5'6″ to 5'10 " can ride
order bike in box for delivery
order bike in box for delivery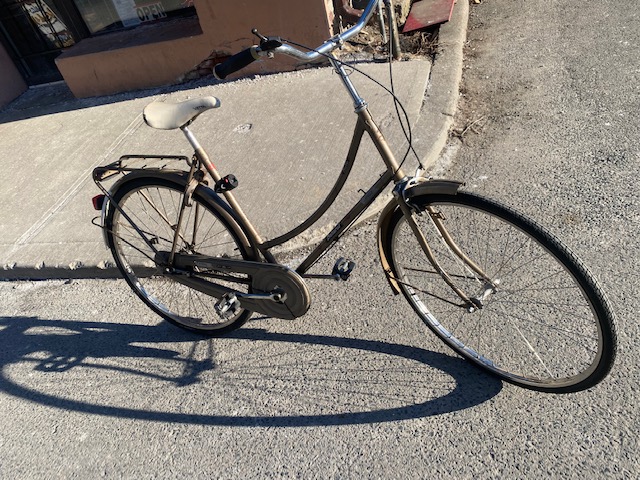 Dutch style step through city cruiser
2 speeds
rear coaster brake
front hand brake
chain guard to protect your pants
fenders to protect your ass
5'7 to 5.11ish can ride
22″ frame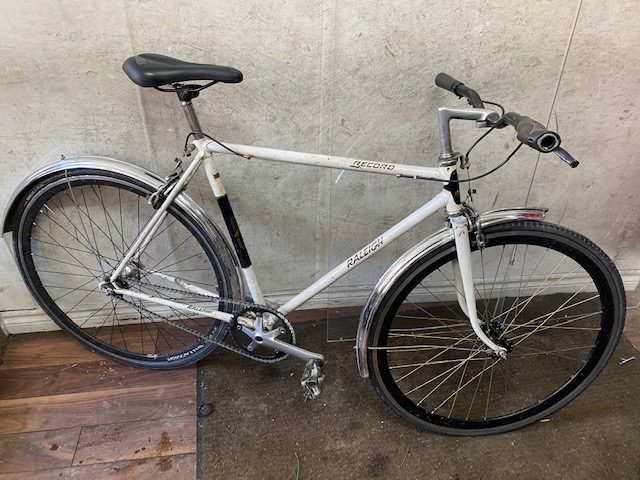 This single speed has a flip flop rear hub
Areo wheels ( strong wheels )
New chain
700x28c tires
Caliper brakes
smallish frame 50cm
. If you are 5'4 to 5'8 can ride.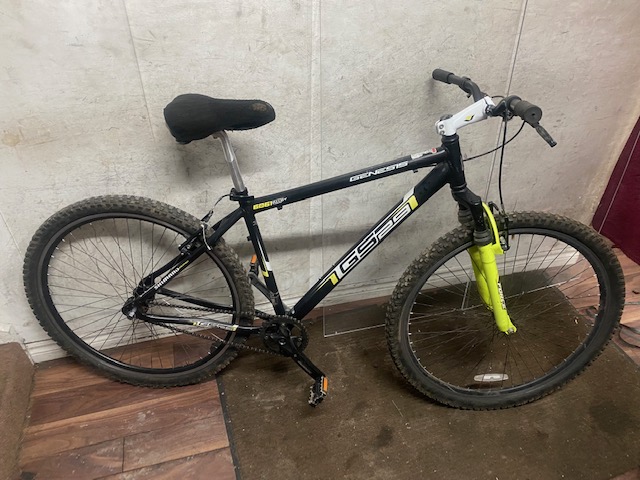 This single speed has a Bmx rear hub
with 48 spokes ( super strong wheel )
It has a front shock
thick tall tires
.It comes with v-brakes
large frame
. If you are 5'8 to 6′ can ride
. price includes a ulock.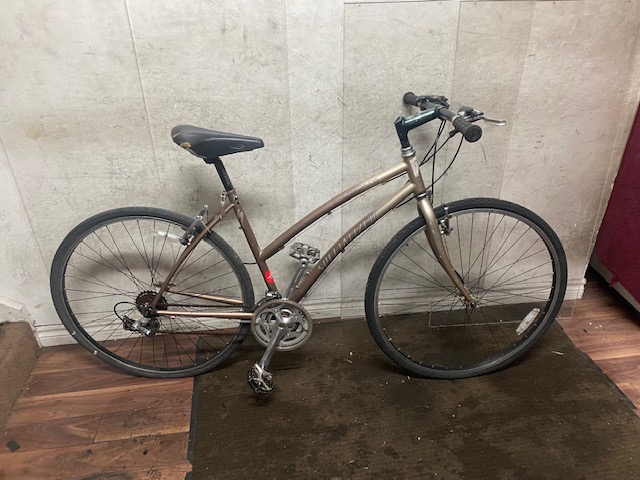 Hybrid step through ( Specialized Crossroads )
24 gears ( rapid fire shifters )
V-brakes
tune and ready to ride
19″frame ( 5'7 to 5'11 can ride )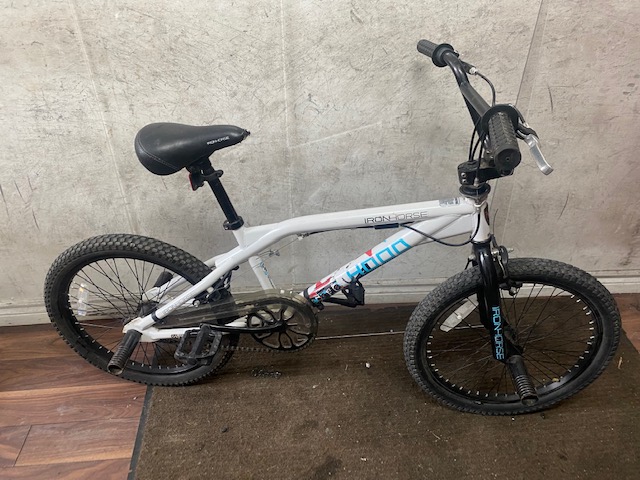 BMX / Iron horse
gyro brake system
caliper brakes
two sets of pegs
chain guard
good for smaller rider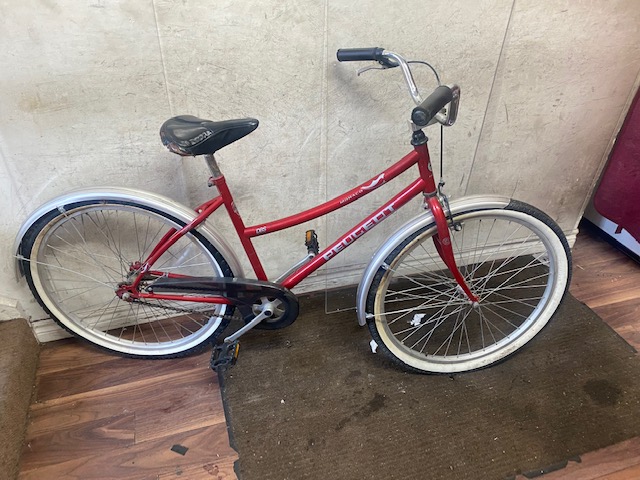 Step through mountain bike ( Peugeot)
Carbo hi tensile frame
chain guard
single speed ,coaster brake
Front hand brake
Fenders
5′ 2 to 5'8 can ride.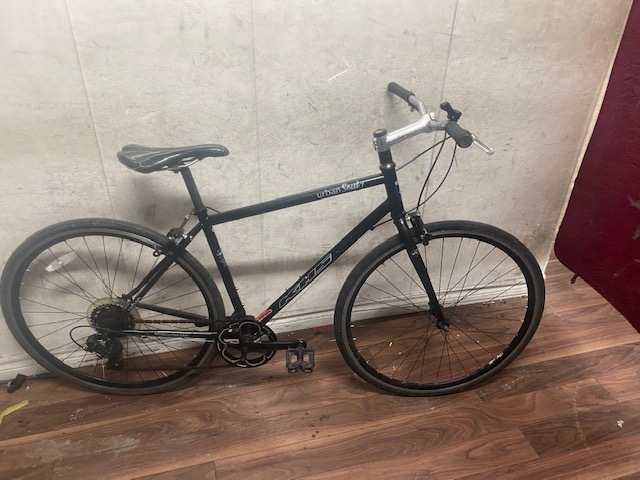 KHS Hybrid
7 speed cassette
V-brakes
thin tires
19″ frame ( 5'5 to 5'9 can ride )
Trek Hybrid
new chain and 7 speed cassette
thick tires
20″ frame ( 5'5 to 5'9 can ride )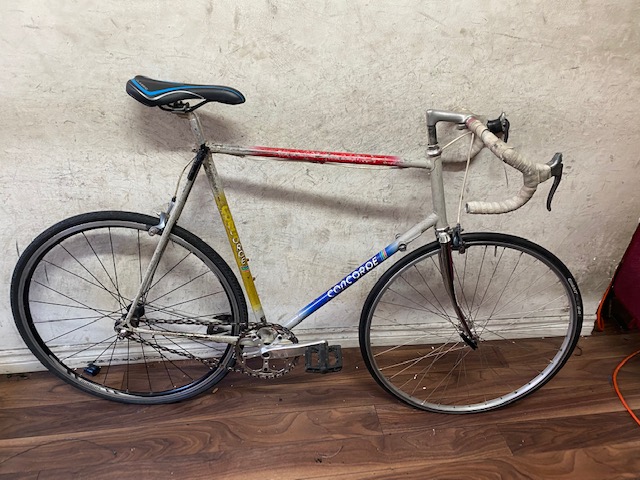 Single speed ( Concorde )
Aluminum wheels
Cassette rear wheel can convert to 7 + gears
new chain
new chain ring
frame was welded ( reason why inexpensive )
seat post is stuck ( reason why inexpensive )
62 cm frame 5'10 or taller can ride